Ensembles
Jessica Frost-Ballas regularly performs with some of the area's most talented professionals.  In addition to solo harp she is available to perform with flute, harp, violin, voice (male or female), clarinet, cello, bagpipe, string quartet, hammered dulcimer, and flute duo.  The most popular ensemble requests are Duo Arioso, flute and harp and Capriccio Harp Duo but she can provide almost any combination of instruments and voice for your event.
Duo Arioso, flute and harp
Available for weddings, cocktail hours, receptions, business functions, parties, memorial services, funerals, church services, private events, and solo recitals.
Charlene Romano, flute
Flutist Charlene Romano performs throughout the Shenandoah Valley, and is an Adjunct Assistant Professor of Flute and Music Theory at Shenandoah Conservatory in Winchester, Virginia. Ms. Romano holds a Master of Music degree from San Francisco State University, and a Bachelor of Music in Performance (Magna cum Laude) from Shenandoah Conservatory. She attended the Aspen Music Festival and School in 1994. She has extensive chamber music experience, performing regularly with harpist Jessica Frost-Ballas and as DuoRomano with clarinetist John Romano.
Additionally, she maintains an active private flute teaching studio. Prior to moving to the Shenandoah Valley, Ms. Romano held several orchestral positions, including Principal Flute with the Solano and Camellia Symphony Orchestras, Principal Flute with the California Wind Orchestra, and Piccoloist with the North Bay Opera. Additionally, she performed regularly with the San Francisco Concerto Orchestra and numerous other ensembles. Her playing, which has been described as "lyrical", "effortless", and "fluid" is featured on the soundtracks to the documentaries The Rockefellers of Williamsburg and Mr. Chief Justice. Additionally, she recorded several concerts for broadcast with the California Wind Orchestra, and can be heard on the CD Native American Stories for Flute (Cantilena).
Ms. Romano has a great deal of experience performing for weddings, parties, and other events. From 1992 – 2000 she resided near California's Napa Valley, and played for a great number of these events, both in the wine country and throughout Northern California.
Ms. Romano is the winner of numerous competitions, scholarships, and awards. Her former teachers include Laurel Zucker, Linda Lukas, Mark Sparks, Frances Lapp Averitt, and Christine Ertell.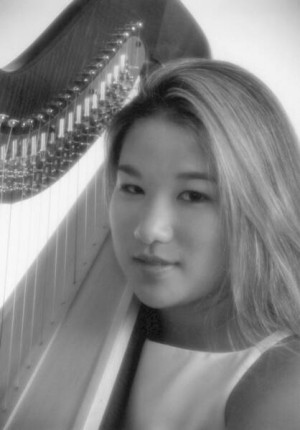 Jessica Frost-Ballas, harp
Jessica Frost-Ballas is a professional freelancer and teacher in the Winchester area. She regularly performs throughout Northern Virginia, Washington D.C., Maryland, West Virginia, and Hampton Roads.  Jessica also maintains harp and piano studios in Winchester and Bridgewater, Virginia. For her complete biography, please visit Biography.